Snowboard magazines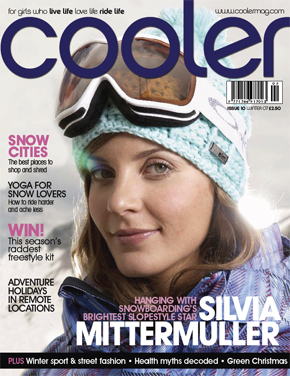 The last time we did some reviews of snowboard magazines we got loads of responses. Some good and even some from people who did not understand what we were doing. This time we´re getting even harder in our judgements. We´ve read some of the major magazines from the US as well as Europe: Transworld, Future Snowboarding, Onboard, Method and even Cooler.
So what´s the verdict? I must say that it´s with a big surprise that Cooler is the one that stands out. Cooler is a all-girl-magazine. It´s got good articles and really good tips and reviews of gear. Even tough I don´t use lip gloss nor wear Nikita clothes the texts are really intriguing. Also Cooler focuses on skateboarding and surfing as well. So there´s no gap in the releases between april and august. On the cover of the current issue is Silvia Mittermuller – who also is featured in the Float snowboard movie.
When it comes to the traditional snowboaring magazines Future Snowboard is still our favourite. Onboard is really good and the most interesting for us since it covers the European scene. But when Transworld has the best pictures Future has the best articles. So it´s really all up to you and what you want. But the next time you are buying magazines – give Cooler a chance. I don´t think you´ll be disappointed.