Camouflage Lamborghini Gallardo
The swedish skier Jon Olsson doesn't seem to believe in big SUV's to get him wherever he's skiing. Instead he owns a camouflage Lamborghini Gallardo with a matching roof box for his skis.
He says the following about his Lamborghini to Newschoolers.com
I walked in to Lamborghini in Monaco and bought it, was a little hard to get their attention when I first walked in, but when I asked if they could have it ready by lunch that changed (laughs). It now has a new paint job in winter camo and a ski box.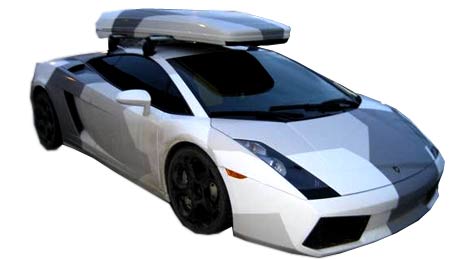 Photo from: Expressen.se / Kristofer Bergman