The North Face signs DCP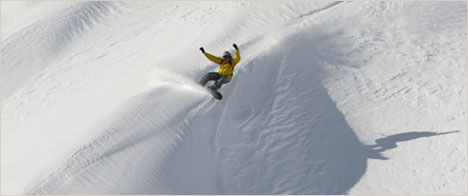 Johan Olofsson, soon to be joined by DCP on the North Face outerwear team.
We reported some time ago about Burton letting go of several riders, among them Canadian big mountain expert DCP. So far DCP hasn´t been lazy. He´s starting up his own snowboard company – Yes we can.
And now the latest news: DCP signs with The North Face. This means that North Face is getting a solid big mountain team with swede Johan Olofsson amongst others.