New snowboard company: Yes We Can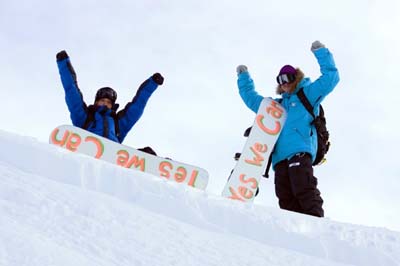 Legendary shredders DCP, Romain De Marchi, and JP Solberg are starting up a new snowboard brand. As we reported earlier they are all dropped by Burton. So far we have no details about this brand. But since there are not too many European snowboard factories these board will be quite like some other big names in Europe. Still you never know.
Besides it´s really great to see that the snowboard scene still is alive and that there still is place for smaller companies (we hope…).
So far the company has no name, but as you can see Yes we can is printed on teh test boards. So thight might give us a hint about what´s coming.
From Transworld Snowboarding.