Jeremy Jones wins 2008 Big Mountain Pro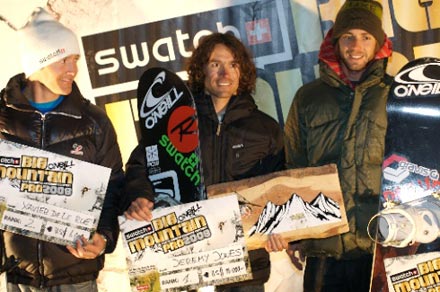 One of our all time favourite snowboarders Jeremy Jones (the big mountain snowboarder) won this years edition of Swatch O´Neill Big Mountain Pro.
Last years winner, the strong Xavier de le Rue, came in second.
The competition takes place in French freerider paradise La Grave. Since it is the riders themselves who chooses the winner you must say that Jeremy jones is a wothy winner!