Swedish part of Volcom Rail Jam canceled!
Due to lack of snow in Stockholm the Swedish part of the world wide competition Volcom Peanut Butter & Rail Jam is canceled. The competition was scheduled to sat 8 of march.
This is yet another competition/event that is canceled in Sweden due to the bad winter. At the same time some of the northern resorts in Scandinavia such as Hemsedal and Vemdalen has huge amount of snow.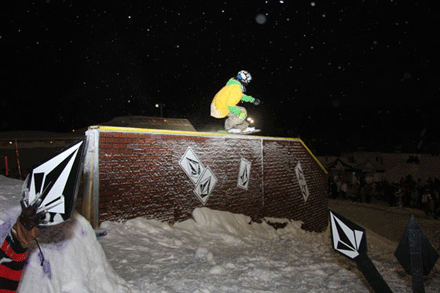 This is what the competition looked like hitting Mont Avila. Lots of snow in Canada…