Holden Outerwear 0910 is here!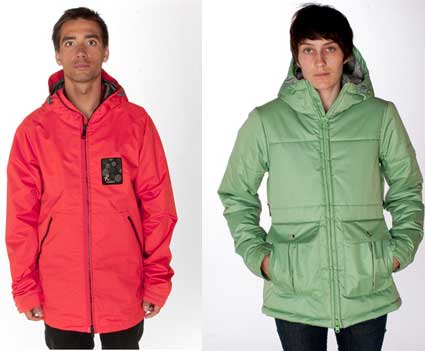 The Holden range for 0910 is now live. The web site is launched on sept 7, but you can already see the whole range in the web shop.
As usual it looks really good. From the pictures it looks like this season Holden is more about a relaxed fit. But I guess you can always size down if you still want that skinny look that was so popular last year..
As we´ve reported before the Patch jacket is back. And the fit looks better. Also it´s really good to see that two way zippers is the new standard.
Also there is a big sale on the gear from last season.