The Oakley Arctic Challenge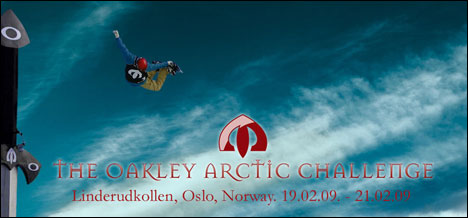 The Oakley Arctic Challenge will take place in Linderudkollen, Oslo, the 19th and 21st February. The contest founded by Terje Haakonsen takes place in Oslo. No longer situated at Lofoten, this 10 year old contest is still one of the most interesting and influental happenings in the world of snowboarding.
The line up is as impressive as always. Everyone from Travis Rice, Antti Autti and Kevin Pearce ´til Terje hilmself will be there. Expect good coverage and teh final to be streamed live.