Gnu Riders Choice 08/09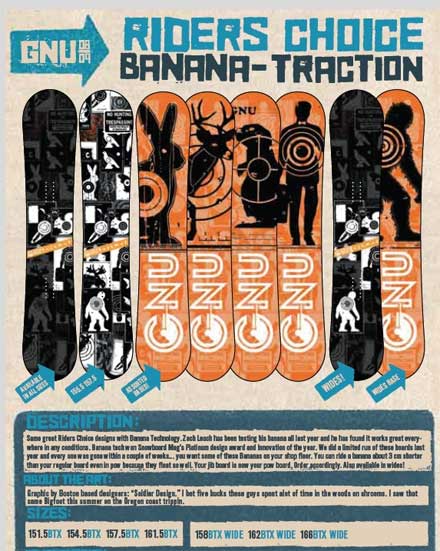 Here´s some pictures of the coming Gnu Riders Chioce. And all the rumours are true – the Riders Choice will be avaivable in Banana-Traction as well!
However the board we think will be the best buy for next season is still The Mullet from Lib Tech. And yes, the Mullet will also have the latest technologies from space – Banana-Traction that is.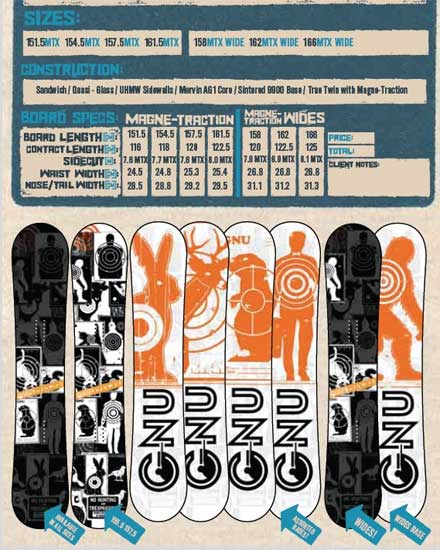 Here´s the Riders Choice without Bananatech.