Cilla first layers – for girls only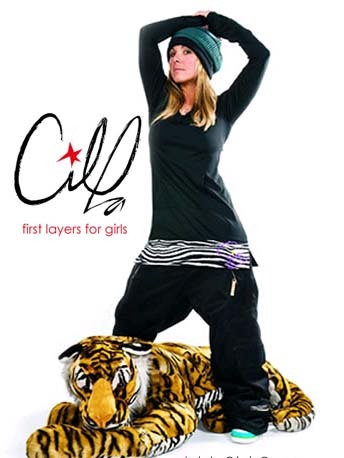 Priscilla Levas has her own range of first layers: Cilla. Or thermals. Anyway it´s only for girls and it looks really good. Cilla also has a really cool team of good riders.
Too bad it´s quite hard to find good looking yet still technical layering. Helly Hansen is really good – but maybe not so good looking. Burton and all other outerwear brands have some options of layering. But too often it´s good lloking but not technical enough or technical but noot good looking.
There´s one other company that gives us really good looking and functional layering and that´s Eesa. So I guess that means that we now have two companies to choose between. If you´re a girl that is.