Holden outerwear Look book 07/08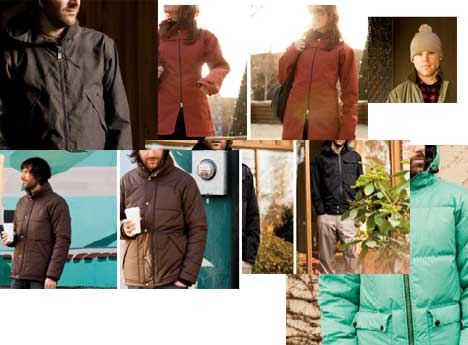 Finally some pictures of the coming Holden products are online! As usual when it comes to Holden it's pure quality and style! For you who don't are too familiar with Holden (I've bought two jackets this season and I did the same last season) it's stylish and a bit more fitted that say Foursquare. The fabrics (hemp, twill herringbone etc) are not so common for snowboarding clothes, but they look really good and perform well. The colours are a bit more mellow. Good when you're on the streets, maybe not as good riding backcountry. But if you match it with some bright colour pants it should be just fine.
As usual you'll find some jackets and pants in more enviromental friendly fabrics.
So what's hot for the next season? The beanies look really good. As do the down jackets. The Highland jacket will probably be idealic for the autumn. New for next season is that Holden will include some gloves as well.