Cool Sandals From REEF
I love REEF with their fresh sandals and cool extra features, like REEF Fanning which had a bottle opener in the sole.
This year REEF have a new armada of "technical" sandals, The Fanning is still in their collection and two newcomers.
The Dram Sandal for guys which holds 3 oz of soda (alcohol) in each sandal. Not sure when you're supposed to use that but it's a cool idea.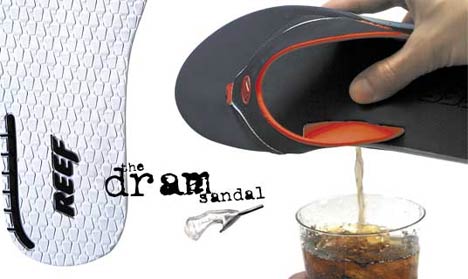 Stash Sandal for girls which has a drawer in the heel where you can keep your cash or credit card.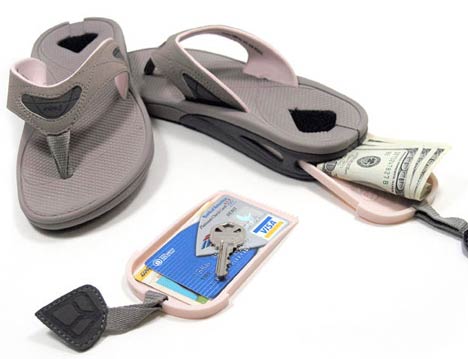 Hurrah for innovative designs!
[via Freshpilot]