Snowboarding Olympic Charter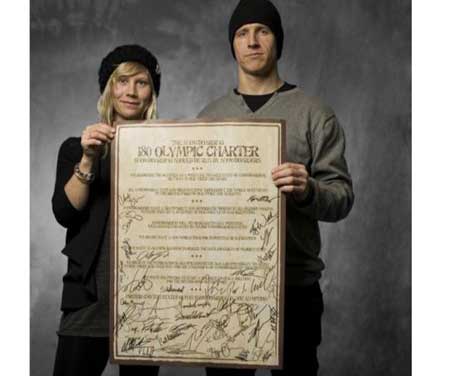 Terje Haakonsen contunues his fight for what is right.
Snowboarding should be run by snowboarders.
– We recognize the Olympics as a potential pinnacle event of snowboarding, but only if our voices are heard.
– All snowboard events and organizations throughout the world must listen to the driving force of our sport: the athletes.
– Snowboarders want a transparent and democratic process in all decision-making systems that have an effect on our daily lives and occupation.
– Snowboarding will never reach its full potential with conflicting dates of major snowboarding events.
– We do not want a new world tour for slopestyle qualifications.
– We want an Olympic ranking to reduce the date conflicts of major events.
– We believe the International Olympic Committee has a responsibility to listen to our voices and make way for the unleashing of snowboarding's true potential.
– We want all powers to start a dialogue to find a solution for the better good of the sport.
– Preserving the status quo in snowboarding is not an option.