Winter weekend in Sweden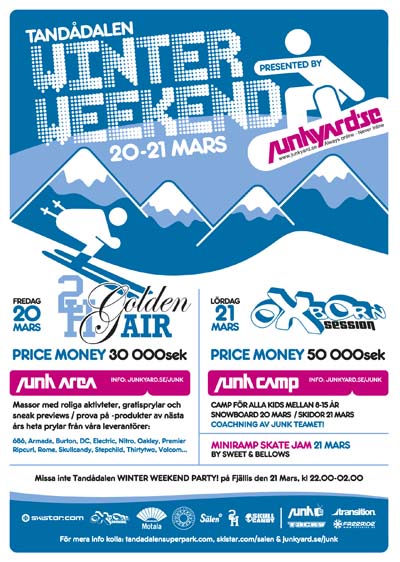 Big contest in Sälen, Sweden. Worth checking out.
What´s really great about this event is that you will be able to test products for the next season. Get the chance to feel and try the latest snowboarding gear from 686, Armada, Burton, DC, Electric, Nitro, Oakley, Premier, Ripcurl, Rome, Skullcandy, Stepchild, Thirtytwo and Volcom.
Rumours say that you will be able to test Signal Snowboards! I guess that alone is worth the trip to Sälen! So if you get the chance – try out the all new Signal Omni. And please let us know what you think of it.