Pre season shredding: Stuntwood jibs out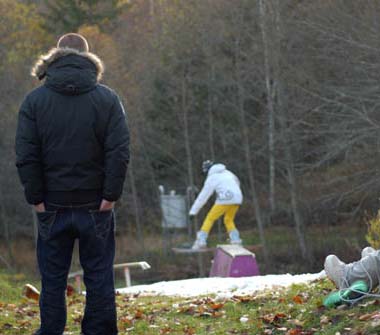 Stuntwood (Swedish distributor of Airblaster, Signal Snowboards, Zion Snowboards) gathered the team and went out for a day of shredding.
No snow yet? No problems. Just drop by your local hockey rink and get the snow/slush you need. Go Stuntwood!
More pics from the sessions over at Stuntwood.