Reverse Camber – the big thing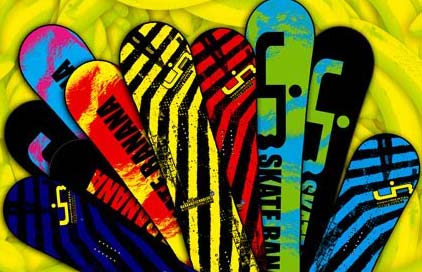 Reverse camber is the big thing this year. And it´s coming strong. Lib Tech, Never Summer, K2, Signal Snowboards and even Burton is putting out versions of the skatestyled board.
Mervin Manufacturing, who produces boards under the names of Gnu, Roxy and Lib Tech uses "Banana Technology" (patent pending). Their reverse camber snowboards have the rocker between the bindings, and the board is straight from the bindings to the nose and tail.
Reversed Camber is often described in the words of:
Reverse camber brings snowboarding back to it's skateboarding and surfing roots so the board rides more comfortably, and how they should ride. Additionally, reverse camber snowboards are great for doing nose presses and tail presses.
Over at Reversecamber.com you´ll find some reviews of boards from Lib Tech, K2, Signal Snowboards and Burton. As usual the Skate banana that gets two thumbs up. But also the boards from K2 gets good reviews – the K2 Turbo dream even gets the highest grade.
Both K2 and Lib tech uses the reversed camber on some of the freeride/powder boards.
More about the bananas at Lib Tech.
The specs for K2 Turbo Dream: