Shaun White for target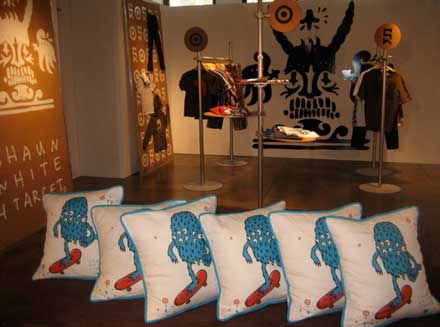 First of all: yes, sometimes we also think that Shaun White is the biggest sell out since… Tony Hawk. But if you see past all the bad choices (some extremly badly choosen sponsors) that Mr. White have made he´s still maybe the best snowboarder when it comes to copetitions. And he´s also one of the top 3 skateboarders when it comes to competing. So I guess he´s sort of a winner.
Anyway, he´s still doing stuff with Volcom, but now he´s releasing a new brand together with his older brother. And the older brother – Jesse – is the man behind the design of almost all the Shaun White Burton gear.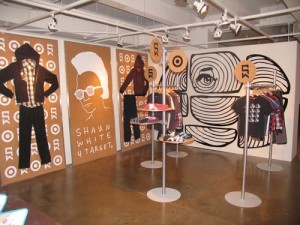 Shaun White for target is a line that is made for (yes you guessed it) Target. Apparently the line will include some easy to wear such as button downs and tshirts. And there´s some great looking pillows as well.
The collection is to be released this fall.