Loreak Mendian s/s 08!!!!
Finally it`s here! We´ve been updating our browsers since early january eagerly waiting for a sign from the Loreak Mendian. And now it`s here – the first pictures of the spring/summer range. It looks good. Still the a/w 07 was excellent with stylish jackets and knits fit grown ups.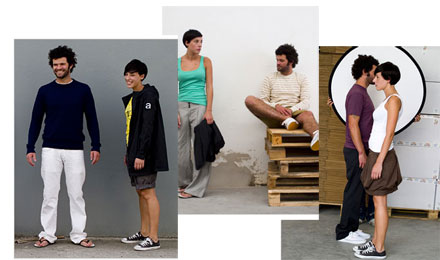 Loreak Mendian is a spanish – or castellian – brand with close connections to the surf scene in Donostia/San Sebastian as well as the streetwear scene in Madrid. Last year they made a collabo with vans and they are a regular sponsor with the local surf film festival held in San Sebastian every year.
Loreak Menidan official site – not yet updated…
Loreak Mendian 08 Lookbook