Review: Volcom Striation pants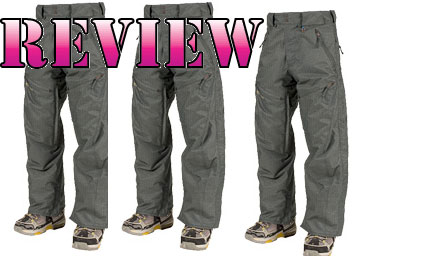 Volcom Striation pants are clean, good looking and still technical. With 10 000 mm/10 000 mg you don`t really need to fear the snow (nor the sweat). The pants are lightly insulated over knees and seat. The fit is really good. Not to baggy. Also the pants have a full zip. Good to use if you want to take your pants on or off while keeping your boots on.
One thing I´m missing is the Volcom trademark zip together feature. Maybe it`s beacause I bought a sample really cheap on Ebay. But it would be really nice to try the zip interface. Especially since the zip feature works fine with my jackets from Norröna and Holden.
I went for the slate blue colour and it goes well with my other gear. Honestly, it was all about the looks (and the price) when I bought the pants. All in all I think that Volcom Snowwear gives us excellent outerwear with good quality.