Nike 6.0 – now also for grown ups
Nike 6.0 has always been seen as an alternative to SB for the kids and/or the non-sneakerheads. But that has changed since Danny Kass signed to Nike (the coming snowboard boots range) and have been seen sporting the Mavrk. The Nike 6.0 are for chilling as well as for sporting.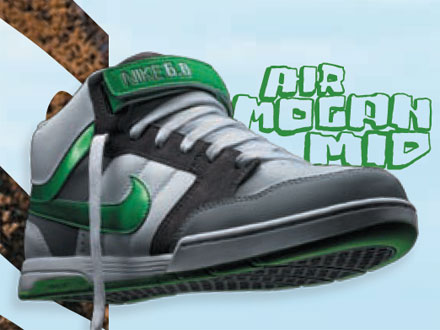 Now Nike 6.0 just released the product catalogue for S/S 08. Just download the pdf and check it out. The shoes will be avaivable from april. And since it`s a no SB-show the shoes are both cheap and easy to get.
Nike 6.0 media
The summer catalogue from Nike 6.0