Red Bull Metro Ride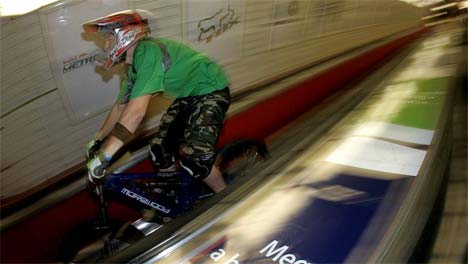 Red Bull Metro Ride is an event where mountain bikers go downhill but not in the ordinary way. The riders throw themselves down escalators in the subway systems of various citys. Pretty cool concept of a downhill contest if you ask me.
The last event where held in Budapest, Hungry back in September. The contest kicked off at midnight at the Hungarian subway station Deák tér. The 350 metres long course took the 36 downhill riders down escalators and stairs, through slippery narrow passageways and subway carriages. The winner with the fastest time was Gee Atherton.
Below is a video from that event in Budapest. The action kicks off two minutes into the clip.