Holden Outerwear launch 07/08 site
Our favourite outerwear brand Holden has just launched the 07/08 site. The funny thing is that instead of showing pictures of all the gear, they've made small videos about each jacket, pant etc. Not so good if you're still using a dial up connection.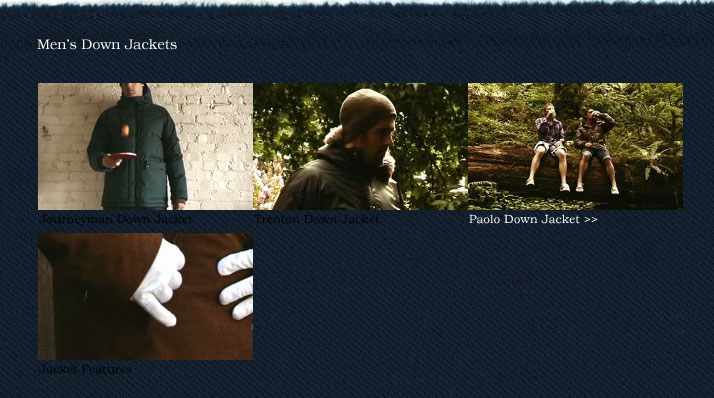 You get a better view of the gear. But on the downside – you can't easily see and compare the different colours. Also the videos tend to load a bit slow. But you do get a lot of info about the jackets. And more important – you get a good feel about the gear. I'm hoping this is the future for online shopping.
This is a site to come back to time after time. To go with the videos are some moody music by someone called Nudge.
You really need to check this one out! Holden Outerwear
See some comments over at Snowboard magazine. What do you think?