Hang your snowboard on the wall – the boarddock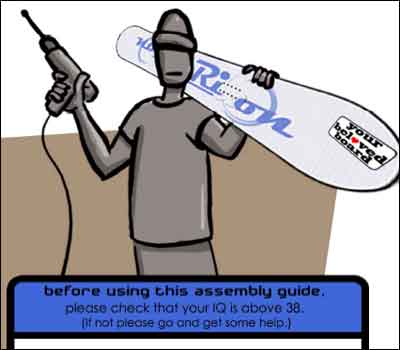 Now this is a simple and easy invention. With the Boarddock you can easily hang your board (any board will do: snowboard, skateboard, kiteboard – well maybe not a surfboard or a windsurfing board) up on the wall.
When you need to use your board, just "open" the hangers (with open we mean just turn them). We´ve tested to hang our own boards on our swedish walls and besides some drilling it works really well.
The Boarddock has been on the market since -06. You can get the Boarddock from Rixon for almost nothing. A good buy if you ask us!
Order the Boarddock