Burton goes sk8 – buys Alien Workshop & Habitat
Burton continues the effort to take a position within the skateboard industry. They signed some heavy names to Analog last year. Now they have bought DNA Distribution (with brands as Alien Workshop, Habitat and Reflex). I guess that makes Jason Dill less of a punk?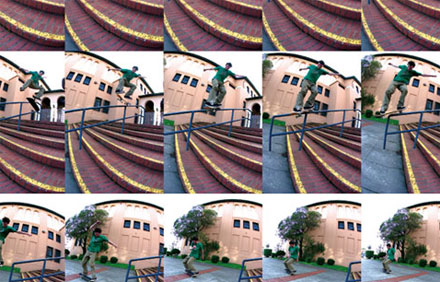 Burton already owns Al Merricks Channel Islands Surfboards. Maybe it´s all a sign of the times. With global warming Burton sees no future in snowboarding. Or maybe Burton just keeps on buying companys as a result of too much cash (it´s never good to have too much money in the bank – just take a look at what sort of buisness are done lately by Google and Microsoft).
We at KiNK doesn´t like the look of this. It was bad enough when Burton bought the Foursquare/Forum-family.