Keep Footwear
Keep footwear has been out there for a while. Producing high quality shoes for women only. Now it seems as if they might really break.
100% cotton canvas, natural gum rubber and overall a focus on environment and on society. As it is stated on the web site:
"All Keep footwear is produced in Brazil. We chose our factory based on their dedication to high standards for quality as well as for their labor and environmental policies. "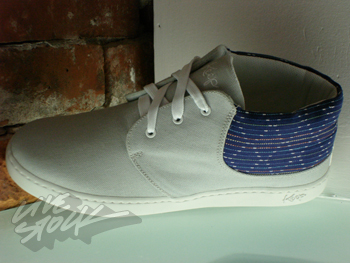 The shoes are really good looking, and seems to be comfy. The only problem is that they are actually quite hard to get. You should be able to find them at Livestock (the pic is stolen from this ultra cool canadian shop. Sorry…) and directly from Keep footwear.