Artec Snowboards 2013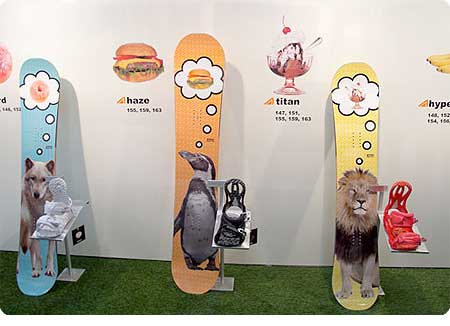 One of the most interesting snowboard brands out there are European Artec Snowboards. Artec produces middle priced boards and are well established in Europe. In the Austrian or French Alps you are more likely to see boards from Apo, Artec or another European brand than say Lib Tech or Rome. And I must say that I like it.
For the coming season Artec have stepped up the graphics. Playful with good colours. And the boards seems to be a bit more versitale and all mountain for each year. But still with a focus on freestyle riding.