Holden Outerwear 11/12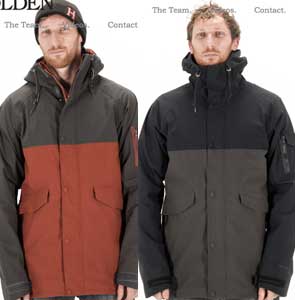 And finally the Holden site is updated. And as for the last couple of years it´s all flash. So it´s not so user friendly as you´d like. But anyway. It´s still Holden. And this season the jackets are way better than last season.
Our favourite is the Evergreen jacket. A classic look with great features. Pockets placed a bit higher up – that´s just great!