Are splitboards here to stay?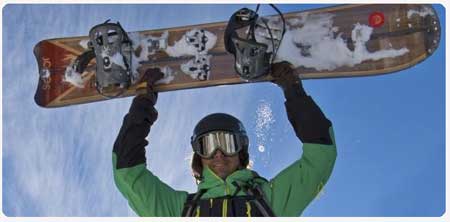 Jones Snowboards are dropping a full set of splitboards for the season.
For this season all major and minor brands seem to put out at least one splitboard each. Considering that splitboards were nearly impossible to find some three years ago it´s both fun and a bit worrying. Is splitboard the new rocker of the snowboard development?
Lib Tech, K2, Jones Snowboards and even Burton are all stepping up their splitboard range.
Amongst all the brands Jones is the one we believe most in when it comes to the splitboard revolution. the boards are made for freeriding and apparently Jones himself have used splitboards for quite a while now.
Jones Snowboards teams up with Karakoram for the serie of splitboards:
The partnership will combine Jeremy's legendary backcountry freeriding experience and Karakoram's innovative design capabilities with the goal of delivering products that redefine the backcountry experience for snowboarders around the world.