Review: Houdini Switch Jacket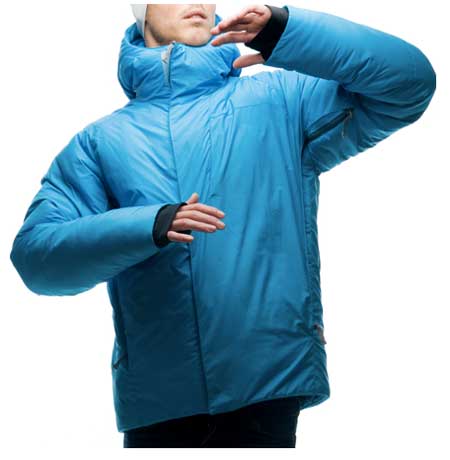 Houdini Sportswear is a swedish brand with focus on high end functional clothing. Houdini is foremost known for the now iconoclassic hoodie Power Houdini. The last years the focus has been on layers and fleece jackets.
This year Houdini has some jackets as well. All models are environmentally friendly and only uses syntethic insulation. The Switch jacket is no exception. The jacket is a bit heavier than the ordinary down jacket. But with the eco pet insulation the jacket is more resistant to harsh weather. Unlike down this insulation actually still works even when wet.
The Switch jacket is warm enough to be worn alone. When used under a shell jacket you can withstand almost any weather. Used alone I think the jacket is just a bit too short in lenth. But as a everyday jacket it´s still good.
The jacket is really good with long arms and a roomy still straight fit. Two pockets with extended 2-way zips for ventilation. Also you get your ordinary music pocket placed on the chest. The jacket comes with a stowbag and is completely recyclable. A good buy.