Rome Snowboards in Sweden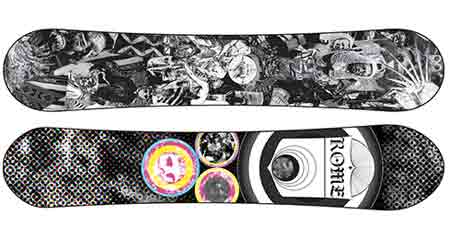 Some good news for all snowboard lovers in Sweden. Kink favourite distributors Stuntwood (Airblaster, Ashbury Eyewear, Signal Snowboards, Bond Outerwear) and Permafrost (Flux, Smokin Snowboards) are joining forces and are taking over the distribution of Rome Snowboards in Sweden.
Rome Snowboards are great and from what we´ve heard they also produce good bindings and money worth clothing. The model we are most interested in is the newly improved Notch 1985. The Notch used to be a solid powder board with great set back. Apparently this years model is even better with new rocker style. Hopefully we´ll be able to try one some day.
So if you are interested in Rome or have any questions about the models for next season just contact the new distributors!