Mikkel Bang joins Nike 6.0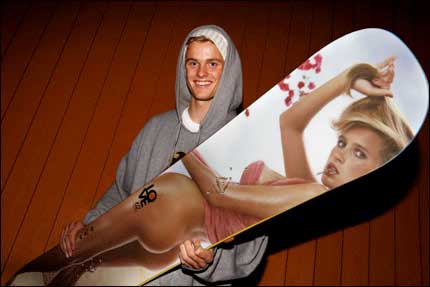 Mikkel Bang with the Love snowboard. And no – we havn´t changed our minds and we still think this graphic is crap.
Norwegian super shredder joins Nike 6.0. The 6.0 label hasn´t really made it in Europe. I guess it has to do with the fact that Nike SB still is both hyped and still a bit rare. The snekaers from the 6.0 is a bit more common.