686 X New Balance Super Nova Collection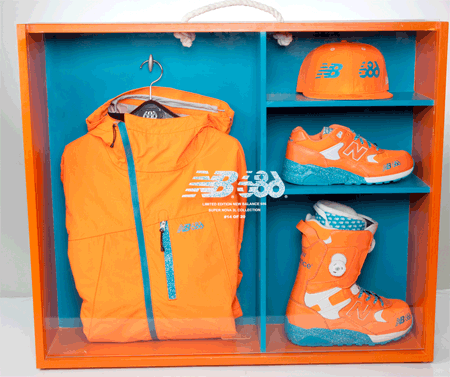 This package is called The Super Nova Project. And first of all – it´s super limited. With only 20 sets world wide you´ll probably never see anyone shredding in this style. The set concists of a nice jacket, a pair of snowboarding boots, your average NB sneakers and a cap. For a full story on The Super Nova Project please see Mike West´s blog.
But there´s also a collab between New Balance and 686 on some snowboard boots. And these are easier to get.