Summer surf camps – Paradise Waves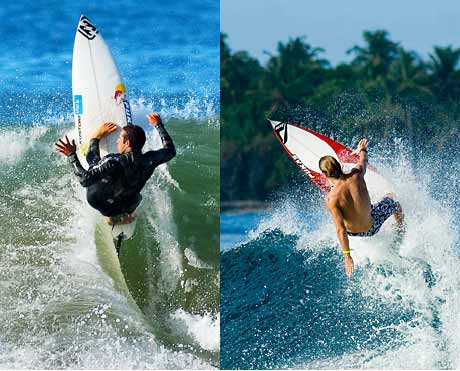 Paradise Waves is a European organizer of surf camps. It´s not one of the biggest companies. But they do seem to be all about being small and trustworthy hence this is a company offering specialist training, services and a better understanding of surf techniques.
Sure you can find cheaper surf camps, but if you go to a camp in order to learn then you really want to have qualified teachers, life savers and world class teaching methods as well as having fun doing it, which is
exactly what Paradise waves offers.
On the other hand – if you´re only looking for a cheap place to stay and a good place to hang out then this
is not the company for you – there´s plenty of that at your next door youth hostel. The company offers cheap prices but for really nice and comfortable accommodation.
Besides surf camps in Costa Rica And Hawaii (not that you can find better surf elsewhere) they arrange camps in Hossegor, France and Figueira da Foz in Portugal.
European surfers live in good proximity to some of the best waves; I must say that Hossegor is the place. It never gets crowded, it´s really convenient since it is in the EU and it´s more or less perfect for the
beginner even during the summer.
Surf Camps
Hawaii
Costa Rica
Hossegor
Figueira da Foz