Volcom goes moto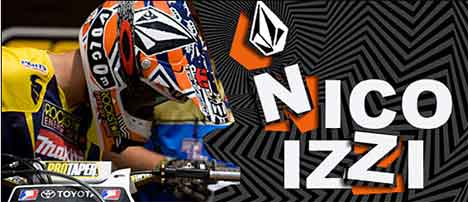 Nico Izzi – team rider for Volcom.
Volcom is going heads on in to the growing moto market. Volcom is launching a site as well as a team. In Europe Volcom have lost some of its former glory and coolnes. Partly because of loosing some of the greatest Euro skaters.
Maybe the renewed focus on snowboarding can save the brand. But going in to the moto segment isn´t going to impress the Europeans. But again, I guess moto is big in the US.