2010 – The year of the Signal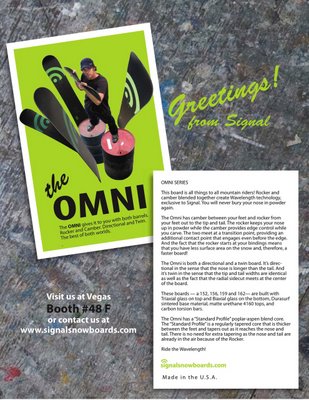 "Rocker and Camber blended together to create wavelength technology." The Omni board. The coming invention from the guys who gave you the most fun board this year: the Park Rocker.
And with the only interesting outerwear so far (maybe until Lib Tech shows what they´ve got up their sleaves). Next year is likely going to be the year of Signal Snbowboards. Remember where you read it first.