Sigtunascenen: swedish punk, skate and snow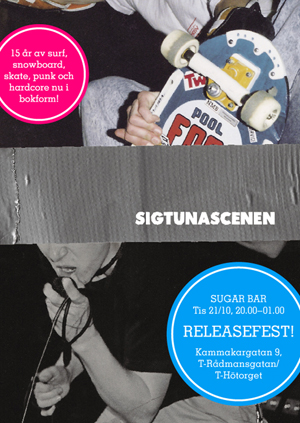 Sigtunascenen (eng the Sigtuna scene) is the name of a new book. The book describes how the small swedish town of Sigtuna (outside of Stockholm) had a small community of dedicated and hard working skateboarders, snowboarders and punk rockers.
During this time – early 90ies – the swedish punk-hardcore-music scene was really big with bands such as Refused, No Fun At All, Millencolin and LAst Days of April. These bands and what they did had a big impact on local skate- and punkorientationed people all over Sweden. Anyway – this book tells the story of what happened in Sigtuna and the people around that scene.
You can order the book at sigtunascenen.se