Signal Snowboards 08/09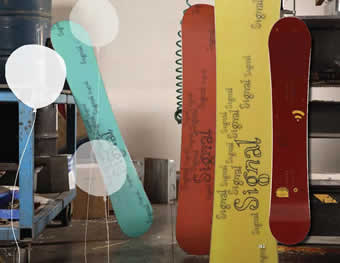 Signal Snowboards is one of the smaller companies that still puts some pride in to the art of snowboard crafting. All the boards are hand made at The Lodge in California, US.
So far Signal is best known for the Park Series – light and flexy (and even quite cheap) park boards. Now they introduce the new and improved Park Rocker Series.
As part of the plan for world domination they even make their own Signal coffee. Anyway – it´s the snowboards that keep us interested. So you should check them out.
You can get Signal Snowboards directly through the web site. Or you couod try one of the world wide spread dealers. If you live in Sweden or Europe we´d like to hype Stuntwood – a small and genuine distribution company that also deals with Airblaster.