Pony Tail teaser from Actionhorse Films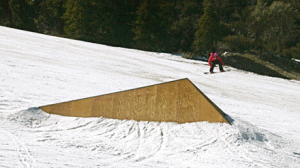 Now it´s here – the first teaser from Actionhorse Films. Actionhorse is the project by swedish anowboarding profiles Hampus Mossesson, Jakob Wilhemsson and Per-Hampus Stålhandske.
The teaser show some playful riding by people such as Jakob, Hampus (of course) and friends as Kareem El Rafie, Stian Solberg, Markku Koski and Gulli Gudmundsson.
Check out the teaser below or visit their site.
The movie is scheduled for a release this autumn. It´s going to be free to download on a web site near you.