Big sale: update your gear!
Even tough it`s in the middle of the season a lot of the snowboard shops (both online and irl) are having huge sales. So it`s a good time to upgrade your gear – and at a good price.
We went out and bought the Cartel Lo-Back – Trevor Andrews favourite. It seems to be versatile and good all round binding. But still one the freestyle side. I`ve tried the o.g. Cartel but I never like the hiback. Apparently the Lo-Back is a bit different from the "real deal". But I guess we`ll soon find out. We`re sending out Ellen (proud member of the KiNK family) to Åre in a week to test the bindings.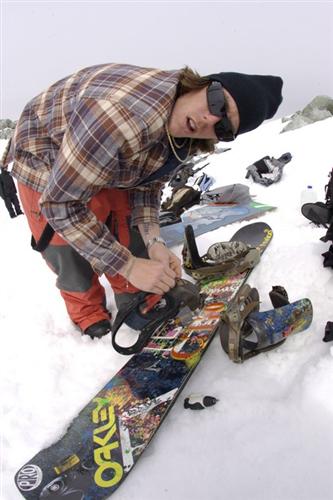 Trevor checking his gear.
Big sale online
Milo – US based
Tightboards – US based
Blue Tomato
No Comply