New weactivist: Darrell Mathes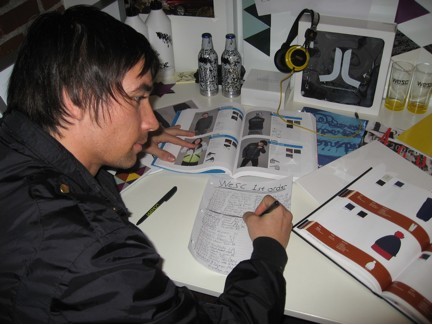 Snowboarder Darrell Mathes joins the WESC-family. As a swede that makes me really proud. Also this finally gives WESC a own gang of some of the best snowboarders. Ever.
Amongst the dedicated followers of WESC we have for a long time found both swedish legend Ingemar Backman and the finnish superstar Jussi Oksanen.