Atmosphere outerwear 07/08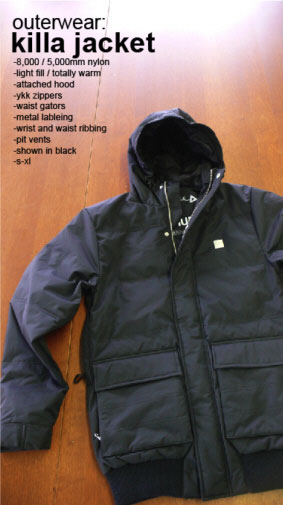 Atmosphere is a clothing company that focus on details as well as attitude. The line isn´t too big and they tend to keep it simple. This season they got two (2) models of jackets and pants. And the colour range is maybe a third of what Burton does with a average jacket. But maybe that´s what makes Atmosphere so interesting.
On the team you`ll find amongst others Robbie Sell, Corey Smith and Sketchy D.
Another good thing is that you can buy all the great stuff from the web shop! Go get it!