Robert Evel Knievel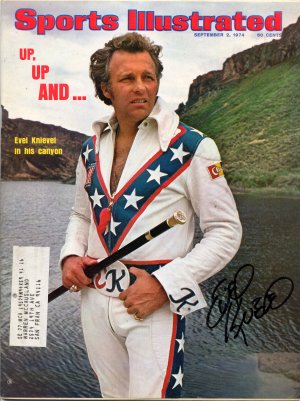 Legendary stunt man Evel Knievel is dead.
Knievel made it big time in the 60ies and was famous all over the world. He is often described as the american motorcycle daredevil. He was known for wearing the american flag on all occasions.
Hollywood even made a film about the man himself in the 70ies starring George Hamilton.
Robert Evel Knievel died on 30 november 2007.