Lakai 2007 Holiday Collection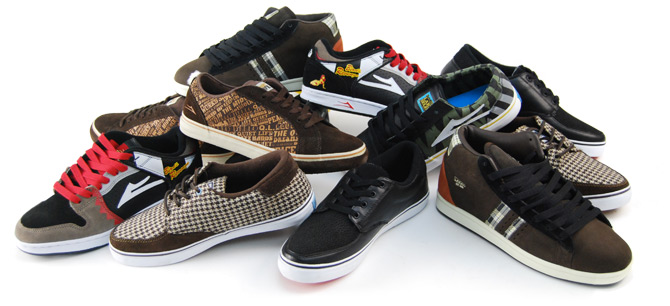 Lakai have been giving us some of the best shoes since 1998. They have also (in my humble opinion) given us some of the worst skate shoes ever. Sure, they have always been true to the cause and produced durable and grippy shoes. But let's face it – some of the earlier Lakais sort of defines "the fat ugly skate shoe".
Anyway, with Eric Koston finally on the team and the Fully Flared soon to be released – it's seems as if Lakai is more unstoppable now than ever. The collection for Holiday 2007 is really good. In the time of the year when you really just want to think about snow and snowboard boots these puppies really makes you appreciate the late winter.
Girl Skateboards family member The Quiet Life have been given the mission to redesign some models. Our favourite is still the Howard Select – now in some more mellow colours.