Pukas Surfboards 07
It's not spankin' new, but the Pukas website for 07 looks extremly good. Maybe it will give you some summer feeling?
Pukas is a spanish company who have been producing surfboards for over 40 years. If you go surfing in Portugal, Spain or even France you'll see the Pukas label on loads of surfboards. In San Sebastian they even have two stores and a surf school.
The typical Pukas surfer is probably quite "rad" and really good. The surfboards you're most likely too see in the water are from 5.9 to maybe 6.3. Nothing for beginners.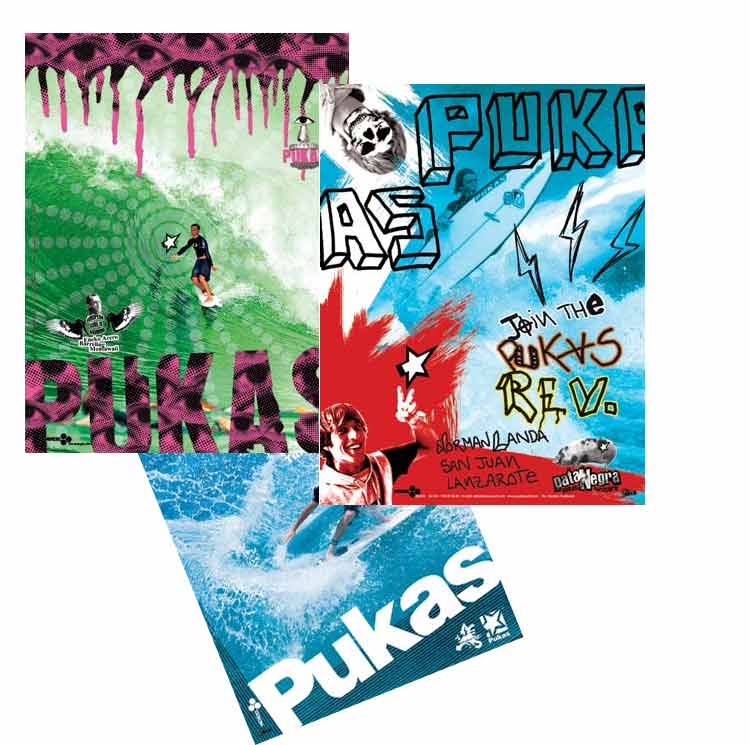 Also Pukas is the european surf company with best graphics. From the logo (almost as iconic as the Supreme logo) to the tees and the attitude. As Pukas used to say some years ago – european surfing is boomin!
This year the site is avaivable in english as well!