Burton iDiom Gray Scale Series
Here´s some pics from the latest iDiom serie – this time in grayscale!
iDiom is a collaboration between Burton and the Japanese streetwear legend, Hiroshi Fujiwara. You could compare it with the collaboration between Gravis and Stash, but less western culture oriented.
The iDiom line mostly consists of clothes, but they also include some boots, bindnings and boards in their line every year. It´s kind of back to basics but at the same time on the edge. The products are hi tech all the way. They use Gore Tex and are extremly light weight. Still the iDiom products are more popular off the pist (meaning on the streets). Still, didn´t we spot Shaun White and the U.S team wearing iDiom pin stripes during the olympics…
The best way to get your hands on these sought after jackets (and pants) is as usually ebay. Altough The-Glade sometimes can offer some jackets at a very high price.
iDiom Gray Scale pics at Hypebeast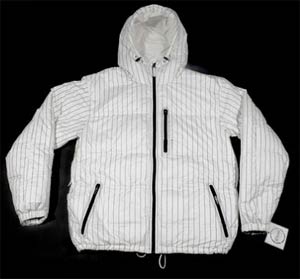 photo: Hypebeast