Bob Marley poster made of lyrics
Last week (May 11th) it was 25 years ago since Bob Marley passed away.
I came across this poster and you probably seen it before, but probably not in this way. This poster is made out of the lyrics of the Exodus album. The poster size is 24×30 inches and costs $12.99.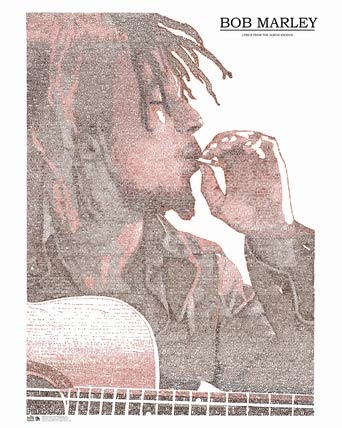 Poster from Pop Art