Adicolor by Vincent Skoglund
Back in 1983 Adidas introduced a new concept in sportswear, the Adicolor. The Adicolor was totally white footwear presented with weatherproof and quickdrying pens. The idea was to allow the consumer to create his own unique pair of shoes. Now in 2006 the Adicolor is back.
Last year the photographer Vincent Skoglund travelled around the world shooting photos of adicolor creative partners and their surroundings. The result is a really nice exhibition of photos. If you're in stockholm Vincent has vernissage tomorrow (may 5th) at "Wetterling Gallery" and the exhibition ends may 7th. The photos can be seen and bought online if you're interested.
Adidas Adicolor
Adicolor exhibition by Vincent Skoglund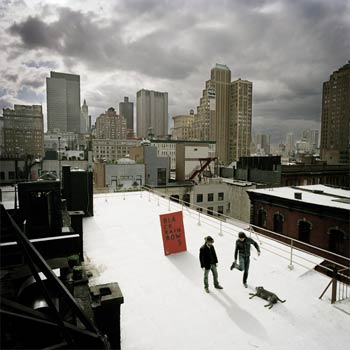 Photo: Surface to air – Vincent Skoglund